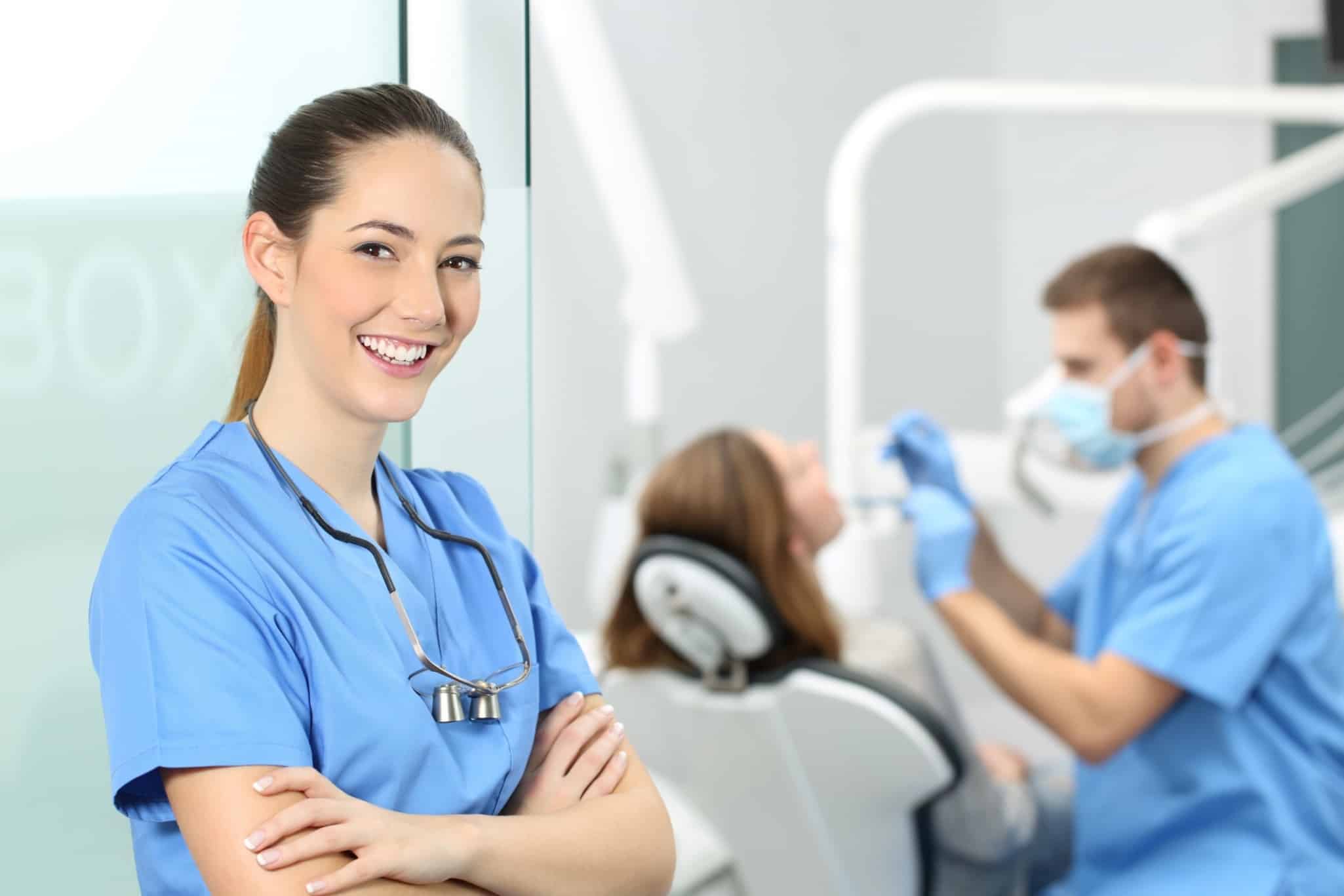 EFDA Certification – Friday 7/28
Date and Time:
July 28, 2023 8:30 am - 12:00 pm
About The Classes
This is a one day course for a dental assistant who has been formally trained by a licensed dentist. Students in the weekend/night EFDA class must be able to perform all of the expanded functions in a clinical setting and pass an online exam with a grade of 80% or better to become certified.  This course has a blended format with an online study module and quiz along with a separate clinical portion in our facility.
Students attending EFDA must bring with them to the class: a 4 hole motor (slow-speed)& straight attachment, acrylic bur, safety glasses, mask and a basic set-up (mirror, explorer, air/water tip). These instruments are not provided but may be rented for $50. The instrument rental fee must be paid prior to class.
EFDA Program Objective:
To certify a dental assistant in the expanded functions procedures listed below as prescribed by the Florida Board of Dentistry.
Expanded Functions Performed:
Alginate Impressions Retraction Cord
Temporary Restorations Suture Removal
Periodontal Dressing Fluorides
Topical Anesthetic Sealants
Polishing Matrices
Dental Dams
Charting
Temporary Crown & Bridge Fabrication
Classes Location: